Enjoy Barcelona
BARCELONA INVITES YOU TO ENJOY "LA MERCÈ" 2014 FESTIVAL
What does the Festival include?
Around 24 September, once again Barcelona will celebrate its Annual Festival. The last blast of summer before the autumn starts, La Mercè is the festival of festivals, where, in just a few days there are hundreds of activities like these:
:: Barcelona Acció Musical (Barcelona Musical Action): to hear new sounds.
:: Barcelona Street Arts: artists performing amongst the public.
:: La Festival of Tradition: human castles, bigheads, giants and all the festive beasts of the city, accompanied by guests of the Mediterranean.
:: Festival of the Sky: acrobatic meeting of jets, balloons, ultra lights, etc.
:: The Fire Festival: all kinds of sparks from the musical fireworks to the Fire Run…
With a long etcetera of more than 500 activities to everyone's taste.
La Mercè is the festival of a thousand faces.
Which of them will you see this year?
To find more information, please visit the website: http://merce.bcn.cat/en/tot-sobre-la-merce
CASA BATLLÓ Magic Nights
Dinners-Buffet, drinks and live music
This summer the elegance and originality of Casa Batlló come together to create a unique and captivating atmosphere in the heart of the city. A sublime venue in which you can enjoy delicious evening meals and exclusive cocktails and where you can experience art and live music with only the moon as your witness.
From 21.00 onwards, Casa Batlló opens its doors with an original entertainment programme that will allow you to discover the exceptional creativity of Antoni Gaudí in full, in a nocturnal and fantasy-filled atmosphere.
Mouth-watering buffets will delight even the most demanding palates. An original menu is on offer ranging from a treasure of our heritage 100% Iberian Jamón de Bellota Cinco Jotas to a selection of cheeses; mini ensaimada pastries with Mallorcan sausage and creative home-made crepes… And for those who would like something a little more fun and refreshing… Espinaler adds some spice with its seafood products and vermouth.
Musical performances by a selection of highly renowned artists will pervade the rhythm of the night. Thanks to a varied programme of music that is suitable for all ages, you will be able to enjoy performances ranging from Spanish guitar concerts by Sergi Vicente to elegant piano recitals by Olga Kobekina, Marga Mbande's powerful voice and from Catalan Aires de rumba to the smooth strains of soul and funk courtesy of Laura Simó.
Furthermore, throughout the season Casa Batlló will be hosting numerous activities to surprise and delight visitors, which we will advertise weekly on our website.
Live music, beautifully prepared cuisine, cocktails, candles, film screenings and a host of different shows come together this summer in the most iconic work of the master architect, to turn any day into an unforgettable memory.
From 18th June to 27th September
Wednesday to Saturday from 21pm
Performances program may be changed
Dinner-Buffet not included
NOTE: on September 6th and 18th Magic Nights not be held.
http://www.casabatllo.es/en/magic-nights/
The Swan Lake. Russian Classical Ballet.
Popularly considered the quintessential classical ballet, 'Swan Lake' is a story of love, betrayal and triumph of good over evil, full of romance and beauty that has captivated audiences for over a century. The choreography demands that dancers have great technical skill, and they also must possess strong dramatic talent to represent the characters. The prestige and timeless notoriety of 'Swan Lake' are motivated by the inspiring music of Pyotr Tchaikovsky, but also by the imaginative and expressive choreography of Marius Petipa that connects the human body with the movements of a swan and reveals the genius behind his choreographic potential and artistic creativity. To preserve the tradition of classical Russian ballet – this is the mission of Russian Classical Ballet, directed by Evgeniya Bespalova, a company formed by a cast of dancers who have graduated from the top dance schools.
Teatre Victòria Paral·lel, 67, Sants-Montjuïc, 08004
Sun Jun 22
BALLOON FLYING OVER LA GARROTXA PARK
Come and enjoy the experience of flying in a hot-air balloon over La Garrotxa Volcanic Zone Natural Park, one of the most interesting areas of dormant volcanoes in Europe.
A flight in a hot-air balloon is a different way of travelling – float in the air in pure peace and quiet and enjoy the feeling of absolute freedom, of perfect stillness, of adventure.
Ideal for nature-lovers and for those searching for new sensations, a hot-air balloon flight gives you a 360º bird's-eye view of the landscape below.

On clear days, the views stretch from Montserrat to the Mediterranean Sea, with the Pyrenees omnipresent in the background and the dormant volcanoes below.
The activity begins bright and early in the morning (in the summer at 07.00, in spring and autumn at 07.30 and in winter at 08.00) with a pick-up from passengers' accommodation. Then we head for our installations and our take-off point.

Enjoy a cup of coffee on us as you watch us prepare the balloon. Take as many photos as you wish or help us as the balloon inflates like a majestic colourful sail.
The wind will decide our flight path and in all we will be in the air for between 1 h and 1h 30 min (approx.)
You will find more information here: http://www.voldecoloms.cat/en
'Primavera' means spring, and spring means Primavera Sound, Barcelona's massive international three-day-plus music festival. This year Primavera Sound continues its tradition of shaking up the norms of an indie festival with an eclectic line-up that will welcome some 200 artists to the Parc del Fòrum 29-31 May and keep on rockin' at venues throughout Barcelona for the entire week. In the meantime, let us guide you through the enormous line-up at Primavera Sound 2014.
DANCE PERFORMANCES: CAMINS
Direction and choreography: Kanga Valls. With: Susana Ayllón, Manel Cabeza, Kiko López, Sergi Orduña, Isaac Suárez, Kanga Valls. The new show from urban dance company Kulbik is a journey through time and space with the imagination as an only ally. The road is full of metaphors about the human condition and its evolution, which causes thousands of people to live in a welfare state at the expense of land resources.
Mercat de les Flors Lleida, 59, Sants-Montjuïc, 08004
Thu May 1 - Sun May 4

Museu d'idees i invents de Barcelona (miba)
The Museu d'Idees i Invents de Barcelona (miba) is Barcelona's first permanent visitor attraction dedicated to the world of ideas, inventions and creativity.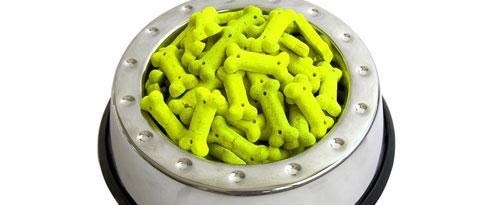 Located in the city centre, it is the brainchild of the prestigious inventor Pep Torres and seeks to motivate visitors to come up with ideas or open their minds to new ones. The museum looks at one of the most hilarious and appealing trends in contemporary invention that has a broad appeal: useless and absurd inventions.

This funny side of the world of inventions can be seen alongside the MIBA Collection, which is the mainstay of the museum. The collection, which will be expanded over the years, showcases the peculiarities of inventions from around the world: bright ideas, simple ideas, imaginative ideas and practical ones that, first and foremost, seek to make the visitor think. For instance, the main entrance that invites you to "fly" as you walk across a sheet of clear glass is not recommended for vertigo sufferers, and nor is the slide which visitors can jump on, literally and metaphorically, that leads to the ground floor of the museum.

The museum's holdings will be complemented by temporary exhibitions, such as Futour, A Tour Through The Future. The aim of the exhibitions is to make visitors reflect and react to the subject matter by inviting them to take part in a creative way. The museum will have an area showcasing the new ideas of the inventors of tomorrow, the latest creations from the Technology Centre and the R + D departments of companies.
(http://bcnshop.barcelonaturisme.com/ECV2TBCN/Front/BCNShop/Sales/Disponibilitat-Producte/_vf-SMlY1yItM-U_l9RgLJgsyU0uRJi84SkjXUR4b-U-tejSw0iRjxMVj_nQWqAa6El-QBqgBeMtutD13LG2nhdX1PpSH4GfHkhmez7uknwGmlLcIqeB6GhZLzbr23EuE)
La Mestressa Restaurant
La Mestressa Restaurant is a small tapas bar which offers good plentiful food at very moderate prices; and in great surroundings. It has quite an extensive tapas menu but does add specials so there is always something new to try. They also hold the odd festival such as their "Festa Marnera" where other new food and drink tastes are there for you to explore.
It's nachos are well known in the locality and they do their own Spanish take on the English breakfast; carpaccio and fried eggs with ham and mushrooms. If you are vegetarian they have some enticing dishes on offer; a combination of pates, humus, guacamole and olives, served with pita bread.
La Mestressa is located in a picturesque square in the Sants neighbourhood of Barcelona and is a lovely place just to sit, watch and soak up the atmosphere.
If you're not hungry why not try one of their cocktails. Their mojitos are a firm favourite amongst the locals. the locals so why not give it a visit.
DISCOVER CASA LLEÓ I MORERA
One of the Modernism jewels in Passeig de Gràcia along with "Casa Batlló", "Casa Amatller" or "Casa Milà - La Pedrera", this marvelous house opens its doors to the visitors who want to meet its main floor (Noble floor) designed by the renown arquitect Lluís Domènech i Montaner and decorated by the formidable joiner and decorator Gaspar Homar. Do not miss this opportunity to walk the 400 m2 of this little museum of modernism as it looked back in 1906 signing up in their website. (Tickets from 15€, reduced price of 13,50 until January 31st).


FRIDAY'S TANDEM STOMP
The second Friday of each month Gràcia Valencia House offers a selection of swing music with guest DJs that will guide whoever starting in this dance. 'Begginers' and initiated dancers will enjoy good music and all the variations that the 'tandem' move has.
From 22.30 to 23.15 h tandem class. From 23.15 to 2 h social dancing with DJ

4 € (BALLASWING club and associations outside BCN). € 5 regular
SWING DANCING IN GRÀCIA
The last Sunday of each month will be changing the vermouth for a dance in the plaza of the Virreina as the Ballaswing company takes to the streets to their DJ with the aim of turning this place into a 'block-long' to invite everyone to dance.
From 12h to 14.30 h

free
"EL BOSC DE LES FADES"
(The Fairie Wood) is one of the most original thematic cafés in Spain. The space belongs to the Wax Museum, in Passatge de la Banca Street. Just by entering you will find yourself submerged in a magical World, full of branches over our heads, enchanted trees in every corner, little cascades, will-o'-the-wisps and even a haunted house in which the visitor will finde fantastic figures and a magic mirror where the visitor can see all kinds of folk creatures.
"El Bosc de les Fades" café is worth a visit if you are looking for something different, both fun and relaxing in its small hideaways. A mixed crowd and good value. If you're up for chasing fairies — El Bosc de les Fades is your spot.
SUPER BACOA
Bacoa has opened a new branch in the round Universitat. In a masterstroke, Australian Brad Ainsworth, largely responsible for the emergence of premium burger, with Bacoa, moves the proper name to a new and spacious setting and turns the corner of St. Catherine in Little Bacoa.
The new Bacoa is enormous, but maintain the informality and trademark excellence. What's New? Ainsworth bet km 0: each quarter will offer a burger with proximity products, like artichokes Prat examples.
And also put on the table a little made ​​mustard and two geniuses who cherish very battered dishes: 1. burger / St. James, loin and ham with manchego cheese breaded with panko, Japanese breadcrumbs, and 2. a vegan made ​​from chickpeas, tasty and yes, apart from being very good is about the texture of the meat.
THE MAMMOTH MUSEUM
Is a unique, scientific and historical museum that can be found on one of the oldest streets in the Gothic Quarter, in a building from the 13th Century.
The Museum displays authentic skeletons of animals from the Ice Age, like the mammoth, along with accurate reproductions of many other animals besides. The Museum also offers visitors the chance to see copies of many existing pieces of cave art found in the Caves of Altamira and from the Levant region.
The Museum experience can be exciting and interesting for everyone, between touching and ancient mammoth tusk, smelling a woolly rhinoceros horn, celebrating a birthday there or taking home a real piece of ancient history by acquiring an artisan piece or bone. Our Museum offers all this and much more!
We have been waiting for you for over 100.000 years!
Enjoy Barcelona
Barcelona Shopping Hotels